Affordable and Convenient Darwin Airport Parking
Darwin Airport Parking
Parkos provides affordable and secure parking spaces at and around Darwin Airport. You can find both on-site and off-site parking lots for your airport parking needs. Further, we collaborate with the best parking lots around Darwin Airport to bring you affordable rates for different parking requirements. We'll be comparing the different parking options on this page.
The official airport's lots are near the terminal, making them highly accessible. However, the off-site options from our private parking providers also offer convenient Darwin Airport transport. You can choose from shuttle, valet, and hotel parking alternatives to suit your budget & needs. Further, both short-term and long-term parking solutions are available. All of our car parks are fully secure. Check out the amenities before you pick your preferred car park.
Cheap Darwin Airport Parking
Darwin International Airport (DRW) is the 10th busiest airport in Australia and the busiest of those serving the Northern Territory. Therefore, finding Darwin Airport car parking that is affordable and reliable can get difficult, especially during peak periods. However, Parkos is at your disposal to find you the perfect parking lot on any day, no matter your budget or requirements. Darwin Airport features a single terminal and two runways.

Parkos is here to make the entire booking process smooth and transparent. Once you have booked your flight from Darwin Airport, head to our website and start searching for parking at Darwin Airport by entering your travel dates. Our online booking portal lets you browse a number of different parking options from trusted providers. You can also easily find alternatives with valet or hotel parking benefits.

If you're going out of town for a family trip or a business excursion, then short-term parking is the way to go. However, if your parking duration is of a longer period, you can opt for the Darwin long term parking lot. The official short-stay lot is just a 1-minute walk from the terminal. The rate starts at A$8 per hour of parking, with the first 15 minutes free.

After you've checked in at the airport, you can stop worrying about Darwin Airport car storage. All our parking services come with full CCTV coverage and/or security staff. Further, all our parking partners excel in the service quality they offer. You'll always get the most affordable rates if you book with us. You can also check out our detailed FAQ page if you have any questions regarding our amenities.
Parking options at Darwin airport
At Parkos, we list and compare a variety of different parking options for your airport parking needs. There are on-site parking lots owned by the airport itself. Then there are private, off-site parking operators that work in partnership with the airport authority to offer their services. Below are the three different types of parking options you can book with us for your Darwin Airport parking requirements.
Darwin airport valet parking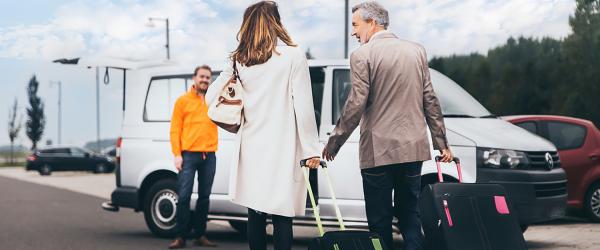 This is by far our most convenient parking alternative. All you need to do is provide us with your booking details and simply show up at the airport on time, as usual. From there, trained personnel will pick up the car and drive it to a secured parking lot at our partner's premises. A valet will also later return your car at the airport terminal upon your arrival.
Darwin airport shuttle parking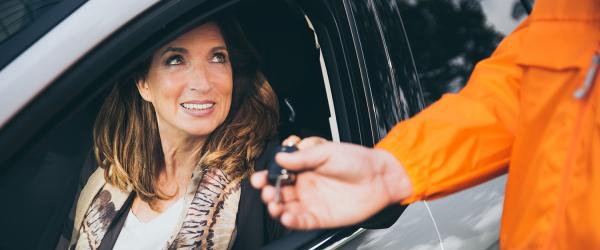 Our shuttle parking facilities operate airport buses on a regular basis. You just need to drive your car to the parking lot itself and wait for your shuttle pickup. A free bus service will then give you an easy airport ride to the terminal. Upon your return, simply call the parking personnel and a free shuttle will take you back to your car in your reserved parking space.
Hotel & Parking Darwin Airport
This is our most convenient parking option, provided, of course, that you want a good night's rest before your trip or are travelling from afar. You can readily find and book one of our partner hotels which also specializes in providing parking services. Then park your car in a safe parking garage located within the hotel's premises itself. You will also get a free shuttle ride to the airport.
Darwin airport long stay parking
We at Parkos offer safe and hassle-free long-term parking solutions for your airport parking needs. You can easily book a parking lot online using any of our carefully vetted parking providers. Both indoor and outdoor parking options are available for your convenience. All our parking lots offer the utmost in terms of security & amenities. They're located at a convenient distance from the airport and feature accessible parking spaces, too.

You can browse our website and online booking service at your convenience. Simply pick a parking solution that fits your travel and budget requirements, and proceed to choose a valet or shuttle service as needed. Once you've chosen your parking, an email will notify you with your reservation details. The email will also contain all the navigation details you need to find your way to your parking lot.

The official airport parking comes with two long stay options. Plus lot offers premium parking at just a 3-minute walk from the terminal. The rate starts at A$158 for 8 days of parking. Saver lot brings economical parking that is a 6-minute walk from the terminal. The lot is located to the terminal's left, behind the Plus lot. The rate begins at A$84 for an 8-day parking period.

You also need not worry if this is the first time you're opting for an off-site parking service. Our trained and professional staff are always there to assist you during your booking. You also need not worry about any heavy luggage you're carrying. All our drivers are knowledgeable and polite. They will park your car securely and our staff will also take care of it during its stay.

Parkos is here to cater to everyone's parking needs, no matter their budget or constraints. We work only with top and trusted providers and strive to offer the best service quality in the industry. Additionally, we offer parking solutions for differently abled passengers. From shuttle to valet to hotel parking, we've got you fully covered. Browse our services today and book yourself a lot for all airport parking needs. Please see our route planner for a hassle-free journey to your parking spot.
Our benefits
All parking lots are carefully inspected
The best deals on airport parking
Free cancellation up until 24 hours
Over 4 million customers globally