Sunshine Coast Airport Parking
Parkos makes it possible to secure parking at Sunshine Coast Airport in a way that is both fast and easy. We as Parkos are an international airport parking comparison website that serves many countries. You are able to compare prices and reserve airport parking spots at our website. Choose from a wide variety of private parking lots as well as airport-owned parking spaces. In addition to providing a comparison of the parking lots near airports, our goal is to also provide details on how to park your vehicle conveniently at the airport parking lot.
A very popular place to visit for a beach vacation in Australia is the Sunshine Coast. It is located in the southern part of the state of Queensland. The area is well recognised for its extensive and clean beaches, surf areas, natural beauties, flourishing culinary scene, and a plethora of sights that will make you want to return again and again.
Popular tourist spot
The famous Sunshine Coast Airport, which is also recognised as Maroochydore Airport, serves as the entry point to the region's most popular tourist sites. These include Noosa, Mooloolaba, Maroochydore, and Caloundra. It's among the busiest airports in Australia, with daily departures to Sydney, Melbourne, and Adelaide. The airport is serviced by QantasLink, Jetstar, and Virgin Airlines. All of these increase the number of flights they provide during the summer months. Additionally, Air New Zealand operates flights from and to the airport seasonally.
The airport is conveniently situated next to Marcoola Beach in the region's center. This enables convenient access to a number of the most well-known locations along the Sunshine Coast. Noosa is 30 km to the north of the airport, Coolum Beach is 11 km to the north, and Mooloolaba is 14 km to the south. The Sunshine Airport is among the airports in Australia that are seeing the most rapid expansion.
On a yearly basis, the Sunshine Coast Airport sees an average of over one million passengers arrive, which is a figure that is expected to rise in the future. The airport is now undergoing extensions so that it can accommodate an increased number of direct flights to locations located across Oceania, Asia, and Australia.
Parkos airport Parking Options
Our platform allows you to explore the different options for parking near Sunshine Coast airport. This includes both long term parking Sunshine Coast airport options as well as cheap parking Sunshine Coast airport options.
When you are going on holiday, driving your own vehicle and parking it at the airport is a convenient option. Conveniently, when you get back from your trips, you can simply just get in your car and drive home.
Sunshine Coast Airport long term parking
At Sunshine Coast Airport, the parking facilities allow you to store vehicles for a period of time lasting just a few brief hours or even long-term. There are many parking alternatives available at the airport, including ParkSaver, ParkTerminal, ParkValue, and ParkCovered Car Parks. These provide good prices for long-term and short-term parking and are managed by the airport.
LongTerm Parking Fees
| | |
| --- | --- |
| ParkValue | $94.00 for 1 week |
| ParkSaver | $160.00 for 1 week |
| ParkTerminal | $190.00 for 1 week |
| ParkCovered | $200.00 for 1 week |
ParkValue
At the Sunshine Coast Airport, ParkValue boasts the most competitive prices of all the various car parks, in addition to providing affordable parking options. additionally, the airport is a short walk away from the parking lot. This is convenient for passengers who will be gone for only a few hours or for many weeks.
ParkSaver
Another parking lot at Sunshine Airport that provides very reasonable prices is called ParkSaver. The car park is conveniently positioned within walking distance of the airport terminals. It also gives customers the option of parking for either a long or a short period of time.
ParkTerminal
Due to its fantastic close location, the parking rates at ParkTerminal are reasonable and reasonable prices are offered. This makes ParkTerminal a very handy car park. Those who are willing to pay a little bit extra for the added convenience of being barely a minute's walk away from the airport should park their vehicle in this lot. Always check the Sunshine Coast Airport parking fees.
ParkCovered
Those who are searching for an improved level of security and convenience for their parked automobiles will find that ParkCovered is a fantastic parking option. At Sunshine Coast Airport, you have the option of parking your vehicle in a covered facility that is just a three-minute walk away from the airport terminals.
Parking Options with Parkos
Below are the parking alternatives available.
Shuttle parking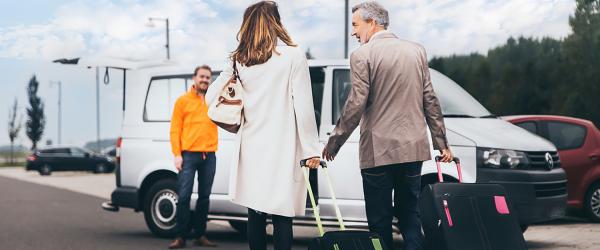 If you choose the shuttle parking option, you will be able to go straight to the parking place that you have booked for yourself (like Park and Fly). That way, you won't have to deal with the congested roads and heavy traffic that surround the airport. A spacious shuttle bus will transport you from the parking lot to the airport's check-in and departure areas immediately after you exit the parking lot. Please see our route planner for a hassle-free journey to your parking spot.
The shuttle ride to the booked airport is provided at no additional cost. Remember to check the parking fees Sunshine Coast Airport offers on our website. There is neither a walk-up nor any other kind of surprise payment for parking. When you get back from your trip, you will use the same shuttle to be carried back to your vehicle.
Valet parking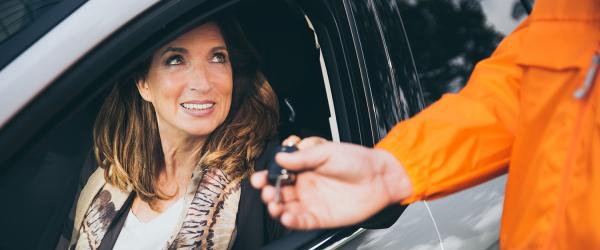 If you park your vehicle with a valet service, you will be able to drive right up to the airport's departure area in your own vehicle. Depending on what kind of reservation you made, a member of the parking lot staff will greet you when you arrive and park your vehicle for you. This can be in either a covered or uncovered parking space. Upon your return, your vehicle will be transported to the departure hall, and you will be able to continue your trip home. In general, the valet car parking Sunshine Coast airport option will provide you with a pleasant means of parking your vehicle.
Hotel Parking
In many of the accessible hotels, you will have a number of different parking choices to choose from. Simply select a hotel and park your vehicle in the hotel's parking lot for the period of your stay. After returning from your vacation, you will simply go to your hotel, get your belongings, and then drive back home.
Your car will be in a safe location
Our professionals are here to assist you in comparing car parks and answering any queries you may have.
Don't hesitate to get in touch with us.
Parked from 18/11/23 to 21/11/23
I cannot thank the guys at Park N Fly enough - I was taking my wife away for a surprise birthday trip and it was a stress trying to surprise her…so much so I booked the wrong weekend at Park N Fly!!! When I turned up a week early!!! they were so cool - nothing was a problem and they were very accomodating. Thankfully there was space and they ensured everything went super smoothly. Thank you!
...Read more
Parked from 17/11/23 to 20/11/23
Prompt and friendly service and when my returning flight was cancelled and I had to change the pick up time, they were patient, accomodating and sympathetic. I would absolutely recommend and be using Park n Fly in the future. Thank you
Frequently asked questions
How long in advance should I arrive at the parking space at Sunshine Coast airport?

For parking at Sunshine Coast airport, we suggest a time frame of 2 hours before your flight. For international flight, we advise that you arrive 3 hours before your flight at your parking. In the extra hour, you can be transported stress free to the airport.

Shuttle parking

Should you choose the parking option with shuttle service to the Sunshine coast airport, it is important to double check how the shuttle operates. Usually the shuttle bus leaves shortly after you have parked your car and signed into the parking lot. The information is stated clearly on our website for your convenience. By checking departure times of your shuttle, you can leave enough waiting and travel time to get from the parking lot to the airport.

Valet parking

Valet parking is available at selected parking operators and if you opted for this service, then you will need to arrive at designated arrival point minimum 2 hours before, and for international travel 3 hours. You will be met by an employee to scan your car and ready the paperwork. This process could present some waiting time due to crowds. We suggest arriving well in advance to avoid stress on your travels.

How does the shuttle parking work at Sunshine Coast airport?

If you opt for shuttle parking, as Sunshine Coast airport parking option, you will drive to the parking lot of the parking provider yourself, in contrast to the valet parking Sunshine coast. All of our parking providers are located near Sunshine Coast. So you don't have to be in the hustle and bustle at the airport. A shuttle bus then takes you to the departure hall, this shuttle bus is free of course. With each provider we state how long it takes the shuttle bus to get to Sunshine coast airport. This way you know where you stand.

When you return from your trip and have landed, call your parking provider, after which an employee will be ready for you by shuttle bus at an agreed place. The telephone number of the parking can be found in your confirmation email that you receive from us when you have made a reservation.

Traffic information

The Sunshine Coast airport can be relatively congested at any given time. As well as the areas around the airport and main highways leading toward It is advised to pay particular attention to the morning and afternoons that bring more rush hour traffic.

How does valet parking work at Sunshine Coast Airport?

For Valet parking in the Sunshine coast you are required to drive up to the parking first. An employee will do a scan of your car for any damages and then your car will be parked for you, this is the description of valet parking in Australia. You may be asked to call the parking provider when making your way. This will be clarified in your confirmation mail, along with the number that you can call to do so.

How do I get to the departure hall?

If you opt for valet parking Schiphol, your car will be picked up in front of the departure hall. The departure hall is easy to find when you take the 'Schiphol' exit, after which you only have to follow the 'Departure hall' signs and you will arrive in front of the three departure halls of Schiphol. You can discuss at which departure hall you agree when you call the employee.

Continue your journey

Once you have been transported to the airport via company shuttle bus and your car securely stowed. You can happily get yourself and your luggage to your necessary check in counter, with one less task on your mind.

On return

You will be asked by the parking to give them a call once you have landed and collect your luggage from the carousel. The shuttle will then be sent for your collection at the designated point of pick up. This will be explained to you, so you will know exactly where to go.

Advantages and disadvantages of valet parking

Of course when making a parking selection, you would love to be sure that you made the right choice. The below list of benefits as well as down sides, may hopefully assist you in your decision.

Benefits

Time: Perhaps the single most beneficial element to valet parking is the time you save yourself. Considering a long journey ahead of you from the airport, this could mean one less time consuming task.

Convenience: Is another perk to having your car parked for you. Not only do you simply drive up to reception, but your luggage is easily transferred as a result.

Cons

Trust may be a concern when you don't get to see where your car is parked and who drives it. But we would like to assure you that all drivers are certified at our partners parking locations.

Cost. As usually valet parking includes a higher fee for the service rendered.
Our benefits
All parking lots are carefully inspected
The best deals on airport parking
Free cancellation up until 24 hours
Over 4 million customers globally