Parking at Perth Airport
Your car is one of your most valuable possessions. During your holiday you want to find parking options at Perth airport and you don't want to have to worry about it. Here at Parkos, we understand. At Parkos you can choose from a wide range of car parking spaces at different car parks around Perth Airport with different parking options. These parking spaces are close to Perth Airport, where you can park during your flight. The parking garages are about 10 minutes away from Perth Airport, but the shuttle bus and valet service they offer means it's no problem to get to the airport on time. Plus, the parking spaces are cheaper than Perth airport parking charges.
Table of contents:
Perth Airport is an international airport on Dunreath Drive in Western Australia with an international terminal and three regional terminals. Terminal 1 (T1 international for your international flight) is the international terminal which is where you'll go if you're flying out of Australia to another country, for example you might be heading to Manchester Airport or Gatwick Airport in the United Kingdom, or you might be heading to Orlando Airport to go to Disneyland. Maybe you're heading to the Middle East for work. T1 domestic is the home of Virgin Australia (for interstate flights). T2 domestic services Alliance airlines, Tigerair, Virgin Australia (regional services. Terminal 3 services Jetstar, and Terminal 4 services Qantas. There is a shuttle bus between the two terminals, which are 15 minutes drive between them. Services are regular and operate 24 hours a day. The shuttle bus is a short walk from the terminal. Parkos makes parking at Perth Airport easy. Free parking isn't possible at Perth Airport, but reserving a parking space for the lowest price isn't an issue at Parkos, and you can avoid the Perth Airport parking fees which are more expensive. Book online now with your credit card to get the best price.
Cheap Perth Airport Parking
By using our website you can compare parking options and make reservations easily at the airport. The alternatives to Perth Airport long term parking, or short term parking are cheaper than the costs of parking at the airport itself. The parking garages are safe and not far from the airport. They are close to Tonkin highway, or the Eastern Highway. You can park at the parking spaces and get a day rate, or you can stay for weeks at a time and the parking charges aren't huge. If you need to park for an additional day unexpectedly, you can call the car park and let them know. To find the best car park for you type in your destination and dates into the search box. Make sure to check whether you're going from T2 domestic (regional terminals), or T1 domestic (regional terminals), T3, or T4.

The car parking locations aren't far from Perth airport. It's about 10 minutes drive from the parking lot to the airport, when you choose shuttle parking. You'll be taken to the airport by bus. Valet parking is also an option and gives you the possibility to drive directly to the airport, and not worry about pickup and dropoff. Looking for parking spots at different airports? Have a look at our Melbourne Airport and Sydney Airport pages.

The parking providers that Parkos works with are safe and reliable. At the parking locations the site is monitored with cameras and some have staff there 24 hours a day. Plus, the parking spaces are insured and the providers at Perth Airport have a waiting area, and you're given help with your suitcases. You can also change or cancel your online bookings up to 24 hours before the start of your reservation, so make sure you reserve in time.

Our service and reliability are confirmed by our customers. Customers who have booked with us have the opportunity to leave a Perth Airport parking review.
Shuttle and valet parking
Whether you're looking for regional terminals parking, or something closer to the international terminal, you'll be able to find it with Parkos. There are a few airport parking options that you will see on our website; shuttle parking and valet parking. This is what they mean:
Shuttle parking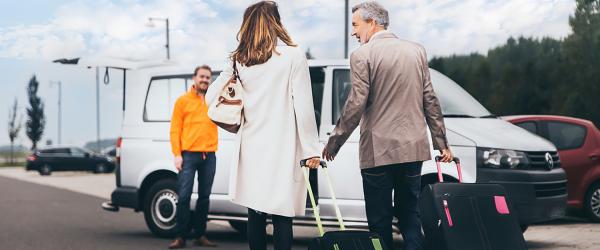 The term shuttle parking is derived from the shuttle bus service. This shuttle bus is the bus that takes you to the departure hall at Perth Airport and picks you up on your return journey, so you don't have to deal with public transport. Short and Perth Airport long term parking are both possible with our car park providers. With shuttle parking you can drive to the car park and leave your car near Perth airport. Then a shuttle bus is waiting for you to take you to Perth airport. Once you've arrived at the airport, you can immediately check in for your flight. The shuttle transfer doesn't mean a huge price difference. It's all included in the price, no extra parking cost is charged, and you don't pay more than what we advertise here.
Valet parking Perth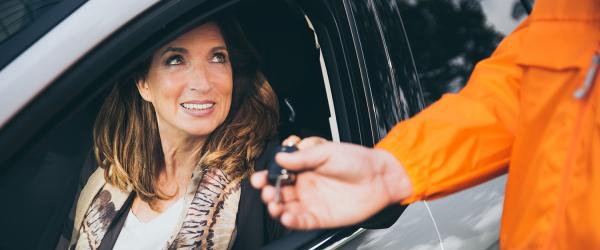 The other form of parking is called valet parking. This is also a possibility if you want to park at Perth airport. With valet parking you can park for both short term and long term. With valet parking it means it saves you time and effort and you can fast track your way to check in. You drive directly to Perth Airport with your own car, you don't have to take airport transfers to get to the airport. On the way you call the car parking provider who you have reserved your spot with, so that an employee will be waiting for you at the airport when you arrive. The employee will scan your car for damage and fill in a form with you. After that the employee will park your car so that you can relax, check in and board your flight from Perth. Your confirmation email tells you exactly where the car park employee will wait for you at Perth Airport. The employee's telephone number is also in the confirmation, which you should call 20 minutes before you arrive at the airport. When you've landed on your return journey, you'll need to call the car park so that the driver can drive your car to Perth Airport in time so you don't have to wait. From then on you can continue your journey in one go. You can plan the route to Perth Airport using our route planner to Perth Airport. For questions about shuttle parking and more information, please check our frequently asked questions or contact our customer service team. We offer regional parking in Australia close to the airports. If you book ahead you have the benefit of fast track parking.
Long-term airport parking Perth
Whether you make a long or a short trip, you can find the best parking spot using Parkos. Short-term parking and long-term parking are both a possibility, and the parking rates are cheap. Your car is insured when it's parked at the car parks near Perth Airport at all times. The parking lots have been personally visited by us, so you can assume that they are safe and secure. Are you going on holiday for a short trip or do you make a long business trip? With Parkos you can also park for several weeks. With Parkos you can reserve a longterm parking space quickly and cheaply, and avoid expensive Perth Airport parking parking rates.

Compare between different providers: By using Parkos you can base your search on your preferences. You can take into consideration the distance to Perth Airport, valet parking and shuttle parking, car cleaning, covered parking or outside. This can all influence your airport car parking experience. You can conveniently compare parking at Perth airport on the website. We advise you to think carefully about the differences between the parking spaces and to reserve them in plenty of time at Perth Airport.

Choose your parking method: Do you want your car to be picked up by a driver at Perth Airport? Or would you rather be driven to the airport by a shuttle bus? These are the two different forms of parking. Make sure that you know the difference between shuttle parking and valet parking. Do you need a day rate or long term parking? You can change or cancel your booking up to 24 hours before departure. Book online now with your credit card to confirm your booking for fast track parking.
When you choose shuttle parking, the shuttle bus service is included. This means that you have airport transfers from theparking lot to the departure hall by shuttle bus. Free parking isn't possible, but the shuttle bus is free and will pickup and dropoff between the parking garages and the terminals. There are no extra parking cost associated with this transfer and once you're at the terminal on Dunreath Drive, you can use the airport facilities. The drop off point is a couple of minutes walk to the terminal.Reserving a parking space with the shuttle service is easier than ever at Parkos. The best deal for parking at Perth Airport is by using Parkos.
Valet parking is best if you want to drive your car to Perth Airport and fast track to check in. There will be a driver waiting for you who parks your car for you. The driver will recognise you based on the information you've given them. After they have taken your car from you, you can check in at Perth Airport which is a few minutes walk. In the meantime, your car is driven to the parking lot for you. After your plane lands at Perth Airport on your return journey, you can pick up your car at the airport.

Safety: Have you compared the various car parking providers for safety at Perth Airport? You also want to make sure that your car is parked in a safe place. The grounds of the car park are equipped with cameras, fencing and in some car parks the staff are available 24 hours a day. Safe and reliable parking is important when you travel, and the car parking providers at Perth Airport can guarantee this. Both car parking providers at Perth Airport have been visited and inspected by us. You can view photos on the Parkos site to get an impression of car parking at Perth Airport. This way you can fly with confidence from Perth airport.

Plan your trip: Before you go to the long or short-term car park you have chosen at Perth Airport we advise you to plan your route. Of course you want to avoid problems with public transport and traffic jams. You can plan the route to Airport Perth or the car park using our route planner. You don't want to arrive late to the airport, and for that reason we advise that you always leave and arrive on time. Don't wait too long to cancel or change your reservation: this can be done up to 24 hours before departure.
Fast track your checkin: Book your car parking in advance so you're not driving around looking for a space on the day you fly. When you go to the car park, make sure that you've printed off your voucher so you can get your car parked more quickly and get to the airport sooner.
Check the terminal maps: Find out where you need to be in the airport by checking the terminal maps so you can see how many minutes walk it is to your gate, and find airport facilities. Check where the nearest bathrooms are, where you can grab a bite to eat and more.
Download the airport app: If you download the Perth Airport app, you can find an airport guide. You'll find route maps with details about traffic conditions on the day of your travel. To find your flight in the app, type the destination into the search box To keep up with airport news you can go onto the Perth Airport website.
Parked from 3/11/23 to 20/11/23
Nice clean car on my return. On time as expected. Only difficulty was finding the phone number to call them. It said number but looked like a reservation number half way down the page. Would love a clear pick up phone number- please call ….. especially after flying all night with no sleep. Otherwise perfect service and will definitely use them each time I fly. Thank you team for a good experience.
...Read more
Parked from 9/11/23 to 25/11/23
Quick and easy access to the airport. Car was ready and waiting at airport on our return. One suggestion would be to perhaps wash the windscreen before delivering car as it was quite dusty after sitting for a couple of weeks!
Parking providers at Perth Airport
Frequently asked questions
How far in advance do I have to be at my parking space at Perth?

For parking at Perth airport, it is advised that you leave at least 2.5 to 3 hours to get from your chosen parking provider to the airport. The airline asks that you check in 2 hours before your flight, so the extra 30 mins to 1 hour gives you time to park your car and arrive at the airport within the suggested guidelines.

Shuttle parking

This is a parking option available from most of our trusted operators. A shuttle bus that is usually on demand will take you almost immediately from the parking to the airport. Some of the shuttles will run every 15 minutes or every half hour, so check the information provided to work out the amount of time you need.

Valet parking

If valet parking is what you selected, then you want to arrive at an agreed upon point at least 3hours before your flight. An employee will need to check your car first for any damage and prepare the necessary paperwork. It can be that you may have to wait a short while for an available employee when parking is crowded. By arriving well in advance you can travel with confidence.

How does the shuttle parking work at Perth airport?

If you have chosen shuttle parking at Perth airport, you will drive to the parking lot of your selected provider, which is slightly different to the option of valet parking Perth. Our parking partners are all within short distance of Perth airport. You can skip the traffic and queues at the airport this way. A complimentary shuttle bus then takes you to your departure hall. Each provider states their respective distance in minutes from Perth airport so that you can plan accordingly.

Compare the best providers

When you return from your trip and have landed, call your parking provider, after which an employee will be ready for you by shuttle bus at an agreed place. The telephone number of the parking can be found in your confirmation email that you receive from us when you have made a reservation.

Traffic information

It is advised that you check daily busy routes around Perth airport. Specifically around morning and evening rush hours. There can be congestion on main routes surrounding the airport and could add more time onto travelling from the parking to the airport. Checking in advance can keep you ahead of any delays.

How does valet parking work at Perth Airport?

Valet parking Perth is an easy form of parking. You drive your own car directly to the departure hall, in contrast to shuttle parking at Perth airport . It is advised that 20 to 30 minutes before you arrive, you call the parking company to inform them that you are on the way. This way they will know that you're coming. You can find this telephone number in our booking confirmation email.

An employee of the parking company will be waiting for you upon arrival at the departure hall. Together with the parking employee, you will check your car for any damage and sign a receipt.

Continue your journey

Your car has been parked safely at the parking premises and you have been dropped off at your departure hall by a friendly member of staff. You can then unload your luggage and walk directly to the check-in desk with one less thing to worry about on your travels.

On return

Once you have landed and collected your suitcase at the baggage drop-off, call your parking provider that you have landed again. The phone number of your parking provider is in our confirmation email. After this, you agree with the parking provider when you arrive. An employee then takes your car to the agreed place. You often meet in front of the arrival hall. Advantages and disadvantages of valet parking

When you reserve a parking space, you naturally want to make a well-considered choice, here we list the pros and cons of valet parking;

Benefits

Time savings. Because you drive into the entrance and have someone park your car for you. You are able to register and get in the shuttle bus in order to get to the airport in good time. At selected parkings your car may temporarily be parked in easily accessible parking bays and moved for you later on.

Convenience. You can offload your luggage right by the reception or near shuttle bus instead of parking and having to carry your luggage further.

Cons

Trust. Unfortunately you cannot see where and how your car is parked, but we can assure you that all our parking providers work exclusively with certified drivers.

Cost. Valet parking can be slightly more expensive than shuttle parking.
Our benefits
All parking lots are carefully inspected
The best deals on airport parking
Free cancellation up until 24 hours
Over 4 million customers globally