We help you find the best parking prices at Adelaide Airport airport
Why you should use Parkos
All of the car parks we list are personally inspected
We guarantee the lowest price
Changing or cancelling your booking is free
We're here to help you
Our experts are here to help you to compare car parks, and can help you with any questions you've got.
Please contact us
Customers rate Parkos with an average of 8.6
Customers who have booked a parking space through us, rate these with an average of 8.6/10 based on 355 reviews.
Jeffrey Tuesday 05 July 2022
Were received well and quickly taken to the airport. Nice that the staff parked our car for us.
Anonymous Tuesday 05 July 2022
Straightforward website, booking was quick and easy!
Affordable and Convenient Adelaide Airport Parking
Do you think airport parking is havoc for you and it is too difficult to find the right place? Then you do not have to worry anymore as Parkos is providing you quality services at an affordable price. You can get your parking at Adelaide airport parking right on time. We have ample experience in multiple countries that makes us stand out from the rest in the market.
While you're busy getting information about your trip, Parkos will be there to provide you a space for parking at Adelaide airport.
Why choose us for Adelaide airport parking?
Our Adelaide airport parking service provides alternative car parks that are highly affordable
You will save a huge amount of time, money and effort for yourself and focus on more important things
If you want long-term parking at Adelaide airport, you can just click on our website for help
Excellent quality services with experience
Free yourself from unwanted stress and anxiety
As you know, every car parking place has a different distance from the airport. Parkos will offer you airport parking that will be near and accessible to the Adelaide airport. On the other hand, if you hire someone to park your car on the airport on the spot, chances are, you will have to pay a double price to get the same services. Also, there is no guarantee that your airport parking place is accessible and approachable enough.
With the help of Parkos, you can easily compare the options available for parking at the Adelaide airport by planning one step ahead, so you can save yourself from the last-minute hustle.
Quality services
People might think a low price would give them a mediocre service. This is not the case with our service, as we are working in multiple airports and are providing our services all across Australia. That is why we know that we have a reputation for looking after.
On clicking our website, you can get a quick and detailed comparison of the parking lots available at the Adelaide airport parking at affordable prices. We understand that these services should not come up with expenses that are not necessary, so we keep our range in control.
Fun fact: You can get additional facilities through our team like car service at certain airports, for instance, Pink Elephant airport.
Parking options: Shuttle and Valet
Our customers are greatly satisfied with our quality work and efficient services. When you come back at the Adelaide airport parking after your trip, you can easily drive your car to the departure hall of the Adelaide airport, or you have the option to take the shuttle bus.
Shuttle Parking at airport Adelaide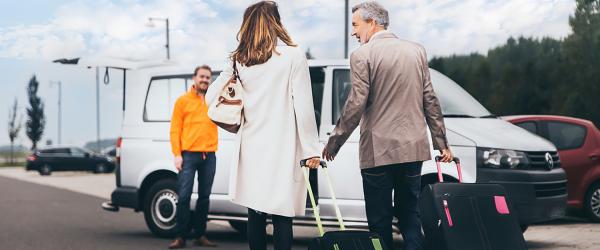 With shuttle bus parking, you will be driving your car to the airport parking of the provider, and then you will get dropped off at Adelaide airport. When you arrive back from your trip to the airport, you will go to the place where your car is parked through the shuttle bus. It is your choice to go for either indoor or outdoor parking. This type of service is easy on the budget.
Valet Parking at airport Adelaide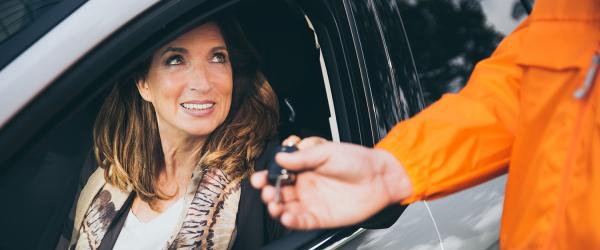 Another option for Adelaide airport parking is going for valet parking. Once you reach the airport, a driver will be offering you a valet service by picking up your car and parking it at Adelaide airport. When the trip is finished, and it is time to come back at the Adelaide airport, the driver will return your car that was parked at the designated parking lot. This way is quicker, so if you don't have enough time to travel through the shuttle bus, you can opt for valet parking.
How can Parkos help you?
Parkos will show you a comparison of the prices through both of these services and the rates of providers. This will make it easy for you to plan ahead and choose the option that suits you the best.
Pro tip: While booking for airport parking, check out all the facilities they offer. For example, if you want disabled access for your car, you want to look for providers that give this additional service.
Safety first!
One of the major concerns for any customer is the safety of the car. With Parkos service, you don't need to worry about that problem anymore. All the providers are checked by Parkos to ensure maximum safety. Continuous monitoring at accessible places at the airport will make sure your car is safely parked while you're on your trip.