Ballina Airport Parking
If you're searching for long or short-term parking at Ballina Airport parking, you'll be glad to know that there are numerous secure, reasonable choices near the terminal. Here at Parkos, we collaborate with airport parking partners from both private parking lots and airport-owned parking spaces. We provide you with a vast selection of parking Ballina airport lots where we will take care of your car while you are away.
The parking lots are conveniently located near the terminal building, making them easy to access. There are several types of parking at Ballina Airport available, including short-term, long-term, and valet and shuttle parking. Each option offers different rates and payment options, so be sure to check out the details before you decide. The parking is well-maintained and secure, therefore, you can be sure your car is in safe hands.
Cheap Ballina Airport Parking
Ballina Airport is often known by its airport code of BNK. Because of the tremendous volume of traffic that moves through the airport on a daily basis, it may be challenging to locate a parking lot that is both dependable and affordable. Parkos is here to assist and direct travelers who may be in the process of trying to locate an economic Ballina airport long term parking lot.

Here at Parkos, we strive to make your journey as stress- free as possible. After booking your flight from Ballina Byron Gateway Airport, you will need to find a parking lot. And that is where we come in. We provide an online booking service where you can choose the type of parking lot you prefer. You can also choose whether you need a shuttle or valet parking service.

Ballina Airport shuttle is a great way to save time and hassle. Just park your car and jump on to the shuttle. This will make sure you arrive at your terminal on time. Our trusted drivers will help you with your luggage, ensuring you get off to a good start with no worries. We strive to satisfy our clients and will do what we can to make you happy.

Thanks to our collaborators, we offer you an array of different parking options. That means you can choose from shuttle, valet, or hotel parking. All our providers guarantee top quality services and you are sure to find competitive prices. Read on to find out about our different parking options and their advantages. To find out more, consult our FAQ page where you will find detailed explanations.
Parking options at Ballina airport
At Parkos, we compare a variety of airport parking choices so that our customers may make informed decisions. On our website, you can compare and reserve parking at airports, including parking that is owned and controlled by the airport itself as well as parking that is run by private firms under contract with the airport. There are primarily three different parking alternatives that you may choose from here.
Ballina airport valet parking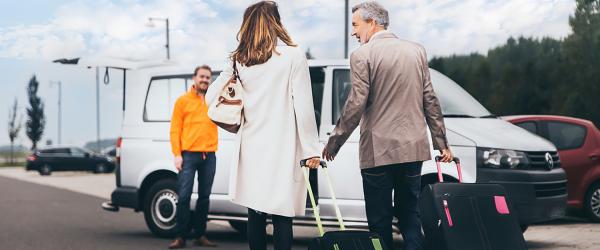 Valet parking is an upscale service that provides total convenience. At Parkos, we ensure your receive top-quality service. When you make your booking, you will need to provide flight times and information as to when you will arrive at the terminal. Our trusted drivers will take care of your car until you return. When you return, your car will be brought, to you and you can continue your journey.
Ballina airport shuttle parking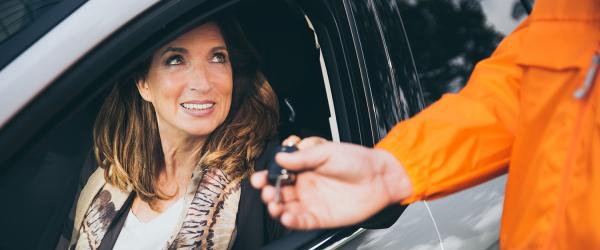 Our shuttle service runs on a regular basis. All you need to do is drive your car to the pre-booked parking lot and wait for the shuttle service to pick you up. Indeed, our Ballina Airport shuttle service is reliable and has trusted drivers who will ensure you reach your terminal on-time. On your return, just call the parking lot and the shuttle will take you to your car.
Hotel & Parking Ballina Airport
We also collaborate with hotel operators that have available parking facilities. Not only does this service allow you to have a good night's sleep before your journey, but it allows you to leave your car in a safe, and cheap parking lot. Therefore, you do not need to worry about getting to the airport on time as you will be accompanied to your terminal by a shuttle bus.
Ballina airport long stay parking
If you are going away for a longer period, we've got you covered. Here at Parkos, we collaborate with providers that can offer long stay parking services. Just browse our website and choose from outdoor or indoor parking and select the period of time you will need the space for. All parking locations are inspected on safety, facilities, location, and accessibility. Therefore, your car is in safe hands.

Booking your parking lot with Parkos has never been easier. Just go to our homepage and browse all the solutions available. Here, you will be able to see the prices and services we offer. You will also be able to choose your parking lot and decide whether you will need a valet or shuttle service. Once you have made a decision, you will receive an email confirmation.

The email will inform you about how to reach your designated parking lot, your reservation details and confirmation of your departure and arrival date. However, should you need to modify your booking, this can be done online for no charge. On top of that, we also have a detailed FAQ section where you can find answers to the most common questions. Alternatively, you can contact us via email.

Handing your car over to someone you have never met before may not be something you feel comfortable with. However, we have an excellent reputation and can guarantee that all our services are carried out professionally. Indeed, you will not be disappointed. Our trusted valet drivers are friendly and knowledgeable and will take care of your car from the moment you leave it in their hands.

Parkos strives to satisfy all your needs. From valet to shuttle services or hotel parking, we offer top quality services to satisfy everyone's needs. On top of that, we also provide designated parking lots for less-abled passengers. So, whatever services you are looking for, we can help you find the right solution to start your journey hassle free. Browse our website today and book your parking lot.
Other customers rate our parking partners with an average of 9.8
Parked from 10/9/23 to 13/9/23
It was a nightmare! There was signage that led to no where, which resulted in us driving around for sometime. We did not have a parking attended come to us nor did we leave our keys. If you park here, add extra time… you will need it!
...Read more
Parked from 5/7/23 to 17/7/23
Car was collected as soon as I arrived to drop it off and car was waiting when I returned Great friendly staff highly recommend
Our benefits
All parking lots are carefully inspected
The best deals on airport parking
Free cancellation up until 24 hours
Over 4 million customers globally