Newcastle Airport Parking
Finding affordable and good Parking Newcastle Airport can be difficult. Newcastle Airport Parking has become easy with Parkos. You can find short-term, long-term, valet, and shuttle parking easily within an affordable range. Parkos is a parking comparison platform that compares the best parking spaces at Newcastle Airport with reasonable prices. You can book parking in advance at the parking provider and other services of your choice. With just a 25-minute drive, you can reach Newcastle Airport from the stunning beaches of Port Stephens on the East coast of New South Wales. More than a million people use the airport every year to get to places in Australia and other parts of the world. Therefore, finding parking at Newcastle Airport can be quite difficult but Parkos has made it convenient for travelers to find cheap parking.
Cheap Newcastle Airport Parking
Nowadays people don't want to spend a lot of money on parking even if it is only for a few hours. To cater to this demand of travelers, many offsite parking companies offer lower prices for parking than onsite airport parking. However, onsite airport car parking Newcastle can be expensive for most people. Parkos gives a comparison of prices and services of various offsite parking providers.

Newcastle car parking airport rates vary depending on the time you wish to park your car. Onsite car parking starts at $4 for 30 mins and goes up to $245 for a premium car park which can be very expensive for most travelers. Offsite parking has lower rates than these high onsite rates. You can also cancel the booking if you wish or book another time.

By putting your travel dates in the search box, you can find, compare, and book an offsite cheap car parking at Newcastle Airport on Parkos. Another way to save money is to park a distance away from the airport and take a shuttle to the airport. With the parking providers' free shuttle service to and from the airport, it's easy to get to and from the airport.

Onsite Newcastle Airport long term parking varies depending on the time and the car park. One-day parking costs between $25 to $35 depending on the parking lot. While the cost for 7 days of parking costs between $100 and $280. All the car parks are secure and provide various services. These include valet parking, parking for persons with restricted mobility, shuttle service, and pick-up and drop-off parking.
Parking options at Newcastle airport
Car parking Newcastle airport come in various forms such as self-parking and valet parking. In addition to a comparison of different car parks at Parkos, you can also choose different parking options. Each of these parking options has different prices and different features. When booking you should choose the option and parking provider in addition to the time. Let's look at what these options offer to customers in detail.
Newcastle airport valet parking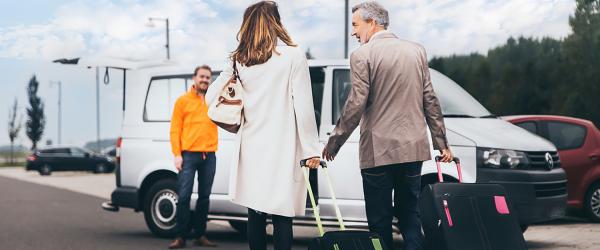 Your parking is made easier with airport parking Newcastle. With valet parking, you can drive straight from your car to the parking lot. Depending on where you booked your spot, a parking lot employee will meet you at your allotted spot and park your car for you. On the day of your return trip, your car will be brought back to the terminal so you can head back home.
Newcastle airport shuttle parking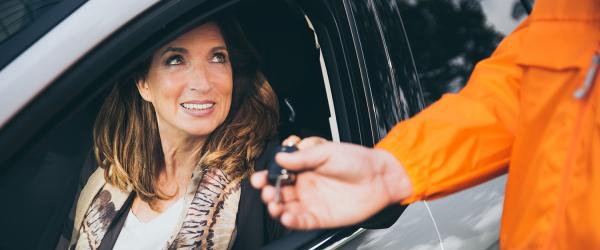 With shuttle parking, you can directly go to your booked parking lot, park your car, and take the free shuttle service to the airport terminal. Because of advance booking, a shuttle will be waiting for you. Shuttle parking is included in Newcastle airport parking fees so you won't have to pay extra. You can also take the same shuttle service back to the car park from the airport.
Hotel & Parking Newcastle Airport
You can also choose an airport hotel and park at a car parking Newcastle airport NSW at the same time to save time and money. The hotels near the Newcastle airport offer both rooms and parking services to travelers for reasonable prices. When you choose a hotel and parking, you can save a lot of money and time when your flight departs early in the morning.
Newcastle airport long stay parking
Using Parkos, you can also make reservations for affordable long-term cheapest parking Newcastle Airport NSW. When you are away for a week and you want to park at a safe location, Parkos is the best choice. All the parking providers on our website have safe car parks with guards and active cameras. You can travel without worrying as your vehicle will be safe and secure in your absence.

Offsite parking providers near the airport offer competitive prices because of high competition. And Parkos gives a comparison of all the best parking providers. Some parking providers have much lower rates than others and they can be considered free parking Newcastle airport. Lower rates don't mean that their parking lots are not good enough. They are safe and secure and also offer various services like a shuttle.

Onsite Newcastle airport long stay parking is available at three different parking lots. Long stay saver parking lot is the cheapest of the three, it costs $100 for 7 days. Then comes the long stay parking lot that costs $119 for 7 days. Finally, there is the premium parking lot that costs $280 for 7 days. All these parking lots are expensive compared to the offsite parking lots.

Offsite Newcastle Airport parking charges for long stay are lower than those of the onsite parking site. You can find the rates of each parking provider on our website. Additionally, you can compare the prices and the services offered by our parking provider partners and choose the one you like. It doesn't matter which one you choose as all of them are trusted, safe, and responsible for your vehicle.

When you book a parking space on our website, you'll receive a confirmation email confirming the booking along with directions and instructions for the parking lot. You can book 24 hours in advance of your domestic or international flight. After reaching the parking lot, you'll experience a good shuttle parking service or valet parking service. We recommend that you reach one hour before your flight to be safe.
Our benefits
All parking lots are carefully inspected
The best deals on airport parking
Free cancellation up until 24 hours
Over 4 million customers globally