Affordable and Convenient Hobart Airport Parking
Do you want to go on a holiday? Are you in search of affordable car parking? Whether they are business trips or holiday trips, you don't need to worry about car parking anymore because Parkos provides all the possible parking facilities in Hobart airport parking.
Parkos is excellent in utilizing the world-class facilities and amenities in Hobart international parking. In Hobart International airport, three parking areas are available for passengers. These parking areas are right in front of the main building. A saver car parking option is available for long term parking.
It is a short length undercover walking path. The main parking area is at a relatively short distance from the terminal building and is ideal for short term parking. It can be used particularly while dropping off or picking up passengers.
Moreover, this parking area in Hobart airport provides a short easy path to helping desks, check in, arrivals, and other inquiry areas. Depending upon the need, Parkos allows you to choose from various options of parking online without any trouble.
Parking options: Shuttle and Valet
Shuttle bus services at Cairns Airport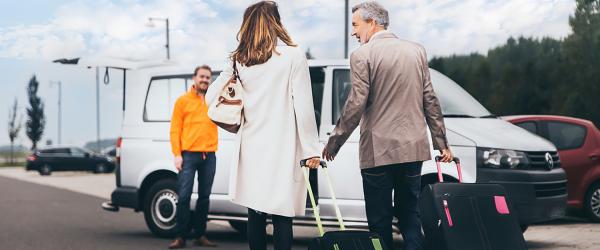 After parking the car, the shuttle parking allows the passengers to be dropped to the airport right away. If someone parks car away from the airport building a shuttle will drop one right in front of the airport in almost no time.
One can easily make a reservation for the shuttle on the Parkos website. It will you drop you to the airport and back to the car so that you can go back home. Please see our route planner for a hassle-free journey to your parking spot.
Valet Parking at Cairns Airport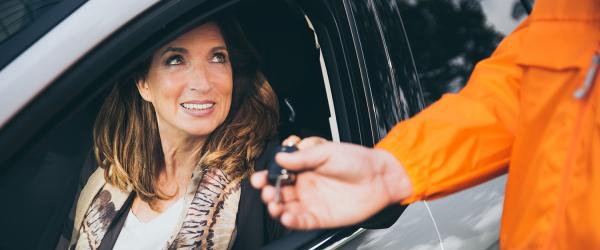 To avoid any inconvenience of finding a nice spot for parking, Parkos enables you to avail the excellent facility of valet parking in Hobart parking area. To avail the facility of valet parking, park right in front of valet parking office located within the main parking area. Leave the car in the hands of a trustworthy Parkos attendant and forget the rest.
How can Parkos help you?
Unlike other Australian airport parking facilities, Parkos does not provide facility only in Australia but also in nine other international airports. Because of its remarkable and exceptional availabilities, it has become one of the most popular airport parking area facility provider.
It allows you to book parking space quickly and safely. In addition to this, it allows one to be carefree during visits to foreign visits.
Efficiency
In peak times of the year, holidays and other facilities, parking space might not be available. To avoid last moment difficulty, Parkos provides pre-booking parking opportunity.
One can book parking areas and make sure the availability of as wanted parking spots while being in any part of the world just a few taps away. Website is straight-forward, and booking is quick and easy.
Affordable booking rates
You do not have to worry about the budget anymore because Parkos gives various parking provision at reasonable prices. Fixed rates are available for parking at various intervals and spots.
If one cannot afford heavy parking charge, Parkos is the best parking service provider because it provides reasonable parking facilities with no extra charges.
Security
Are you going out of station for a long time? Are you worried about the security of the car? You don't have to worry about it anymore because Parkos provides secure and safe areas for parking, which allows you to feel relaxed and calm.
You don't need to worry about your car's safety anymore because, with Parkos, it is in safe hands. There are well-trained security guards in Hobart airport parking. Moreover, one can book parking spots in Hobart parking area, which is well surrounded by security cameras always being viewed by trained staff. So, there's no chance of any robbery or mishap.
Our benefits
All parking lots are carefully inspected
The best deals on airport parking
Free cancellation up until 24 hours
Over 4 million customers globally