Affordable and Convenient Canberra Airport Parking
Canberra, the national capital of Australia proudly hosts 3 major business parks near the airport that are beautifully designed and environmentally friendly too. Due to this and other factors, longterm parking receives a huge amount of passenger traffic, and hence more congested car parking. We at Parkos provide you with the parking options for Canberra airport at highly affordable prices. You can get either outdoor parking or warehouse secured indoor parking , also known as covered parking. By using our website we help you compare the parking cost and airport parking options.
Whether you are looking to find indoor parking or outdoor parking , Parkos knows that this can be a hectic task and demands a big amount of time, effort and money. Through Parkos, you can secure your most ideal parking spot and ideal parking rate at a selected airport in Australia, such as Canberra international airport. With our listings of available car parking options at Canberra airport , you can find online parking partners that you wish to park your car at and make your airport car parking reservation for indoor or outdoor parking.
Through our beneficial services, you can forget about the need for a taxi or public transport , and you can get the job done in less time. You will be able to plan your trip with full concentration and zeal, without the stress of where to find longterm parking. Our partners have multiple parking bays and offer services like express pickup and on demand shuttles, saving you in taxi fare. We take the pain out of parking at Canberra, the capital city of Australia.
Parking options: Shuttle and Valet
Shuttle bus services at Canberra Airport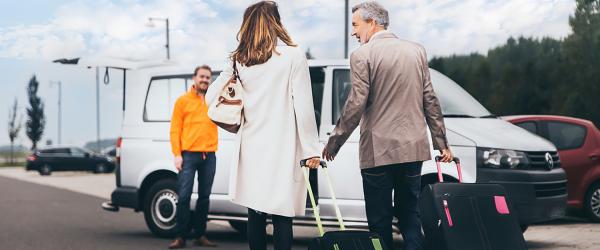 We provide shuttle services for our clients that include parking over the car at a spot and using the bus shuttle services for reaching the departure hall at Canberra airport. On your way back, you can again take a ride through the shuttle service and come back to the space where you parked your car at the international airport. Please see our route planner for a hassle-free journey to your parking spot.
Valet Parking at Canberra Airport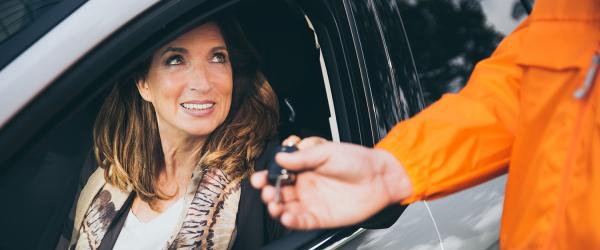 Additionally, you can also opt for extra car parking services that include car washing and other services. At the Canberra airport parking, you can also get valet parking services at an affordable parking rate. Through Parkos, you can get your car parked through verified drivers and get your car parked at the spot of your choice at a much lower cost.
With all these services, you can get parking at Canberra the way you want without putting in much time and money. At the end of your trip, you can leave a review about your experience with us. Our internationally acclaimed business is flexible enough for our clients for tackling issues like flight delays and giving you that special assistance.
The pricing rate of your desired parking lot will be well adjusted according to your needs.
How can Parkos help you?
Your car keys will be kept safe
In valet parking, you have the option to park your car through handling your car keys to your car parking service provider at the airport parking. On the other hand, you have the complete choice in your hand whether you want to handle your car keys to the providers or not in the case of shuttle bus service. However, if the parking space is congested, you would need to hand your car keys to the service provider. You would not have to worry about handing your car keys to the airport parking service provider as your car keys will be securely kept in a safe.
What option should disabled people choose?
when it comes to disabled access, many shuttle bus services do not provide disabled-friendly services. Should you require the special assistance, it is favored that you go for valet parking. You can simply hand over your car keys to the provider and get your car parked while you go to the departure hall. When you come back to arrival hall, you can easily get your car from the service provider as they will bring your car to the airport terminal so you can drive back to your destination.
What payment methods are available?
We have two payment methods: online through our website. You can enter your credit card details and book your parking area at the Canberra airport. You can also pay us when you come to park your car at the international airport. We will make sure that your bank account and other details remain encrypted. We guarantee you that your sensitive information would be kept confidential.
With a high traffic of passengers, parking at the Canberra airport can be difficult if you try to find a parking space by yourself. The parking rate can be extremely high at such a busy airport. That is where we come at your service to save your effort and give you space for parking at an affordable price range.
You can contact us at any time and have your car booked at low cost through our website.
Our benefits
All parking lots are carefully inspected
The best deals on airport parking
Free cancellation up until 24 hours
Over 4 million customers globally